The Eagles Nest Update: Returning to community rugby.
By Dan Leek – Seniors Head Coach
It is with great pleasure to announce that Dan Leek has agreed to continue at the nest and coach the 1st team into the next 2 seasons.
"Covid has been tough on all at the the club but with an increase in players on Tuesdays and Thursdays, things are looking brighter"
Dan is really keen to include and introduce the young talented 17/18 year olds at the club and bring them through to be the next generation of 1st team players.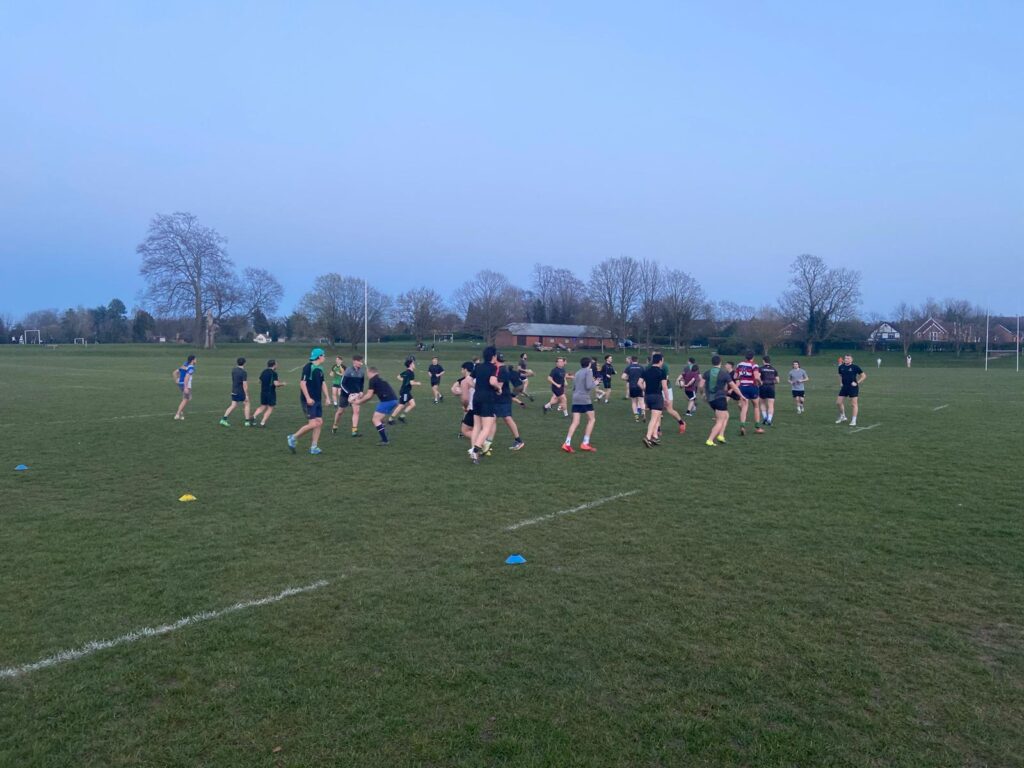 ---
O2 Touch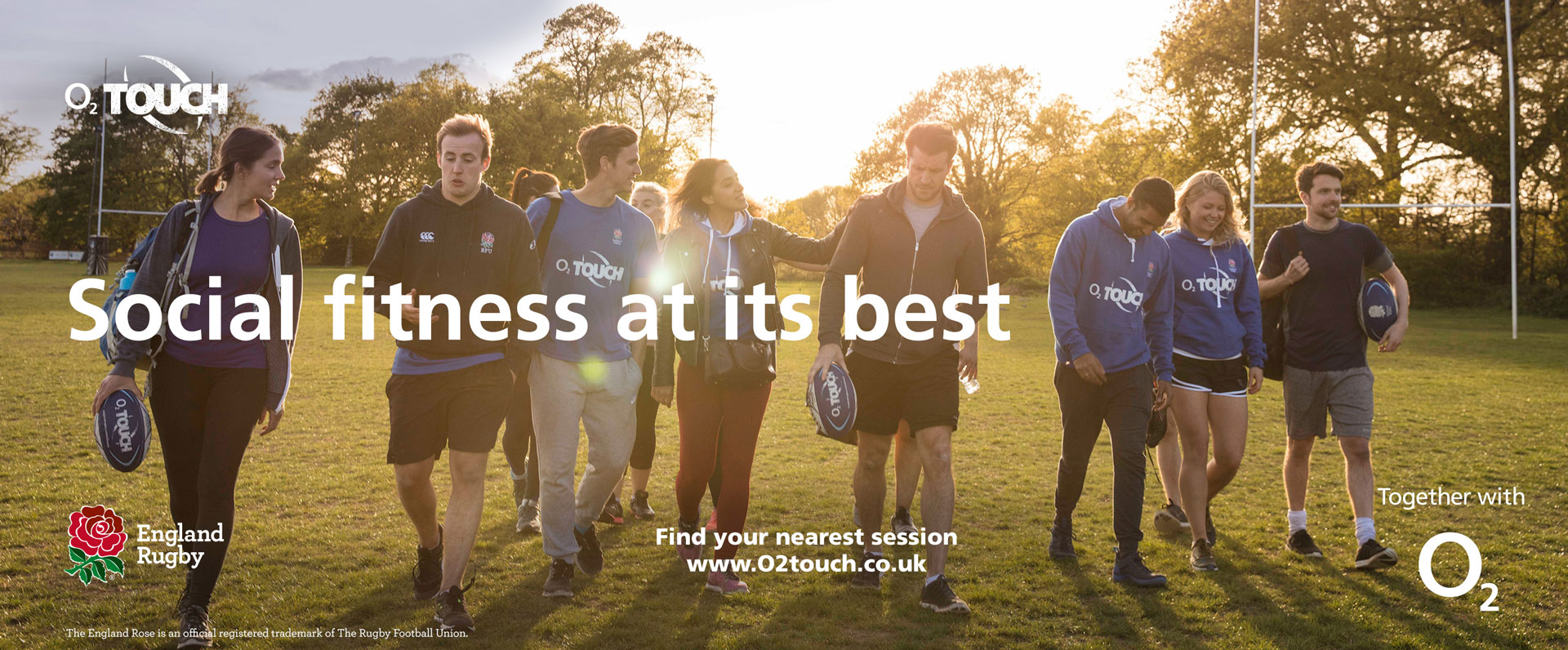 There is Touch rugby at the club on the 17th April against CLFS, followed by a Touch rugby tournament at vandals on the 24th April.
On the 8th May the Eagles have their first full Contact match at the nest against Cranleigh. We are then away on the 15th of May, against a young vandals team, the following week.
Get in touch with Dan if you would like to play a part in any of the matches.
Exciting times ahead, let's all keep safe and follow the guidelines so we can all get back to normality in September.
The return to rugby also means the return of O2 Touch from Wednesday 31 March at 7.30pm. For those of you who do not know, O2 Touch is a year-round, minimal contact, inclusive version of the game. With an emphasis on social fitness, music and pitch up and play activity it is a rugby format that is intended for everyone – so why not come down on Wednesday and give it a go?
---
Eagles Strength and Conditioning Fitness Classes
Nick Butcher Ultimate Fitness classes twice a week. Wednesday 7-8pm (Strength Training) and Sundays 10:00am-11:00am (Cardiovascular Training). Find out more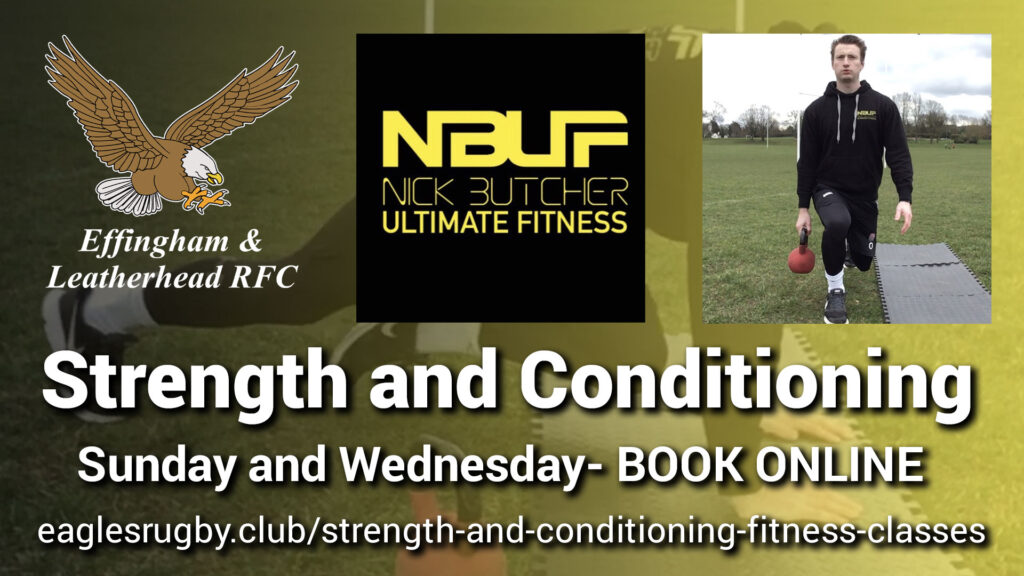 ---
Easter Rugby Camp – Places available
Also coming up is the Eagles Easter Rugby Camp. On 12 to 14 April the Eagles Head Coach Dan Leek will be leading a fun, covid secure games-based camp with different skills covered across the 3 days (9.30am to 3.00pm). It is aimed at Years 1-8, U6-U13, and costs £35 a day, with a 10% discount for Eagles Members and a Free Eagles camp T-shirt if you book for 2 days or more! Full details are on the Eagles website.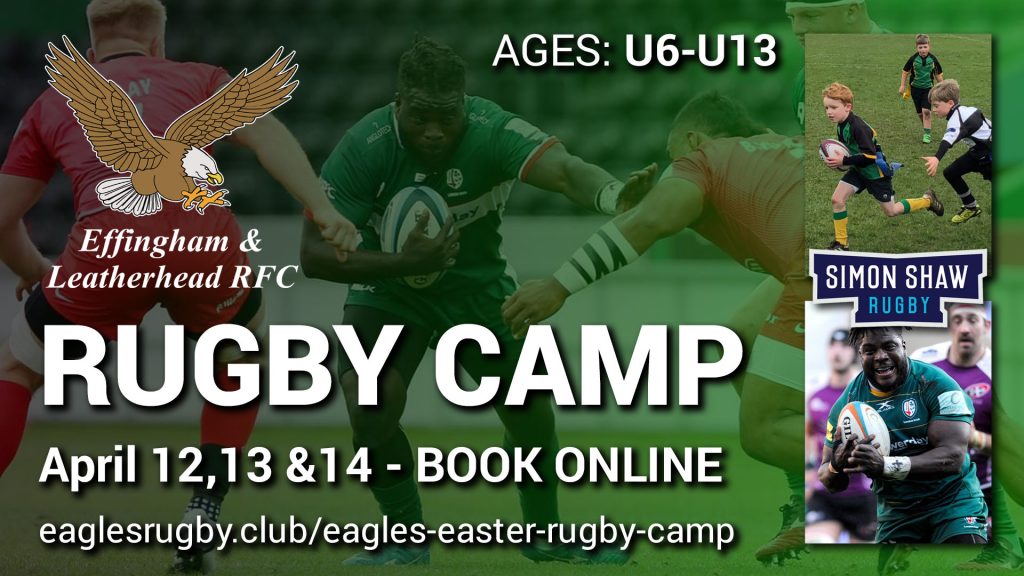 ---
Volunteering
Effingham & Leatherhead RFC relies on volunteers – for coaching, first aid, management of teams and age groups and much more. Volunteering can be incredibly rewarding, and community sports clubs provide long-term benefits to physical and mental health, so please consider getting involved. There are loads of ways in which you can help, and at the moment we're particularly looking for more people to get involved in coaching mini rugby.
If you'd like to find out more, please email: bulc.ybgurselgae@gnireetnulov.