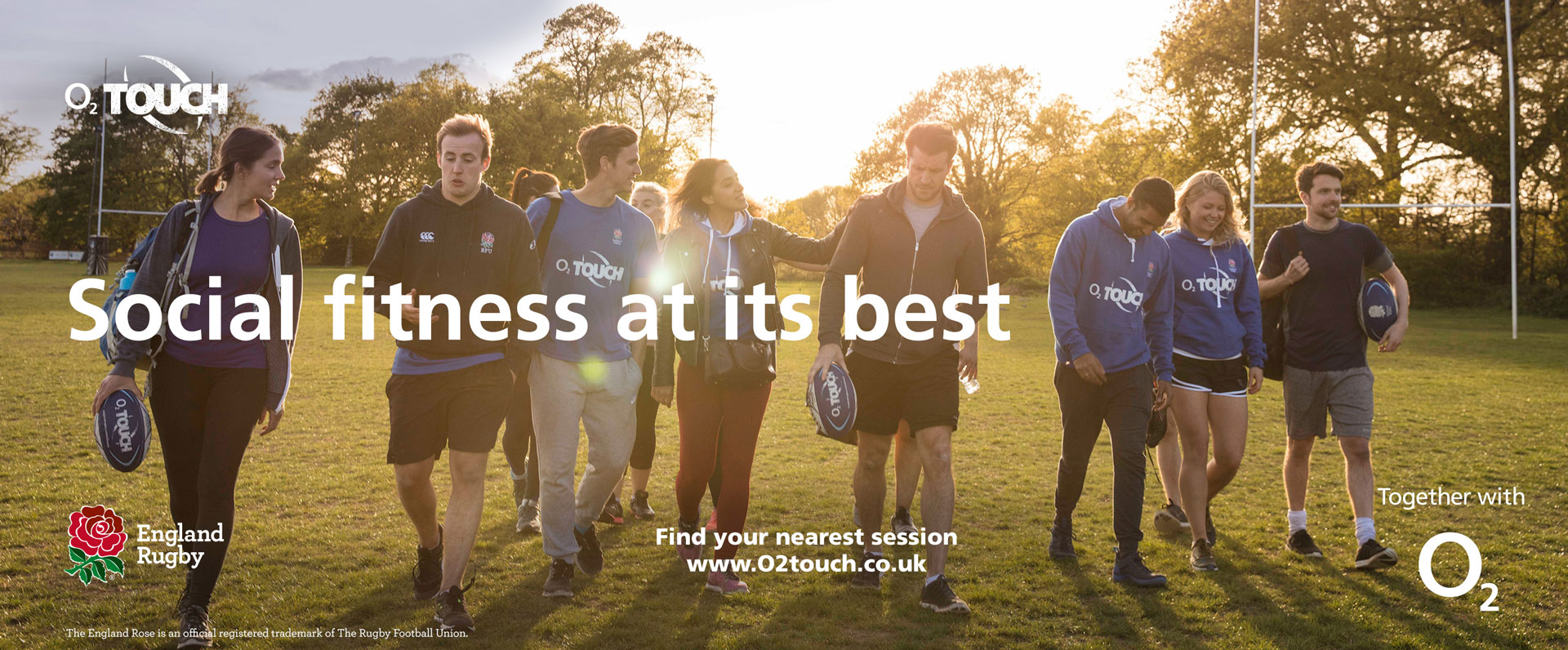 What is O2 Touch?
O2 Touch is a year-round participation programme that encourages new players to try a minimal contact, inclusive version of the game and inspires former players to return to a sport they love.
With an emphasis on social fitness, music and pitch up and play activity, O2 Touch breaks down barriers to participation and is strengthening our member clubs by growing playing opportunities in local communities.
Want to be an O2 Touch Operator?
We are looking for 3 individuals to become O2 Touch Operators for the club who will be the lead contacts for O2 Touch at our club and will be responsible for running the sessions:
We would like to invite any member over the age of 25 who might be interested to send us an email briefly describing why you think you could be a great O2 Touch Operator.
We are looking for both male and female leads. Training and equipment will be provided.
Want to be an O2 Touch Ambassador?
We are looking for 2 ambassadors to help market and promote O2 Touch in the local community. You will be 16-30 yrs old, enjoy playing touch and be great at using social media.
Get in touch and let us know why you would be a great Ambassador.
COMING SOON
We would love to hear from you, so