JERSEY RFC TOUR 19TH AUGUST – 21ST AUGUST 2022
The First Team Squad, plus a quality addition of Vets, travelled to Jersey to play Jersey Royals , the amateur team of Jersey Rugby.
The weekend consisted of a hard fought game on Saturday with the score of 33 – 0 in our favour not reflecting the closeness of the competition. The game was played on the 1st team Jersey Reds pitch which hosted the professional game the evening before against Leicester.
Our pitch is brown. Their pitch is green with grass approximately 75 mm high. A joy to play on. Our squad had been invited to watch the Leicester game the night before at close hand which also gave us the opportunity to meet members of the Jersey Club and team up with the Jersey Ladies Team whose captain is the sister of one of our players.
The combination of staying on a lovely island with hospitable people, and great facilities, proved a winning formula with the team responding well as shown by the quality of the rugby played and the tries scored. A close bond was formed which can only bode well for the coming season.
Favourite comment of the weekend from a little old lady who asked the President where we were from and why we were there. When all was explained she said "Well, they all seem very nice boys"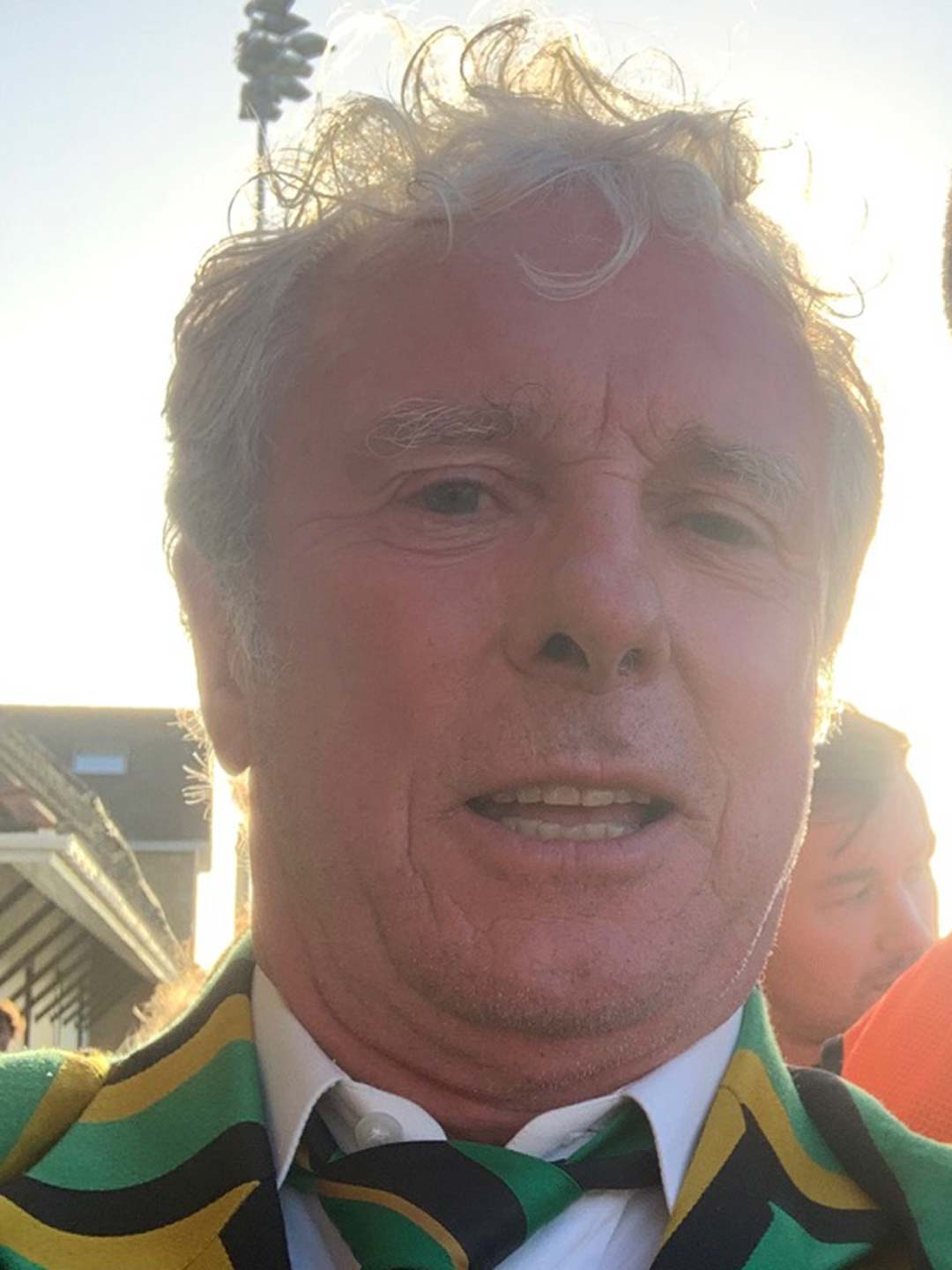 Graham Fawcett
President
From the Presidents point of view a huge plus was the way the players acquitted themselves on and off the pitch with many friends made and our reputation enhanced.
A great view of the excellent Jersey Reds Rugby Pitch
Jersey Reds v Leicester RFC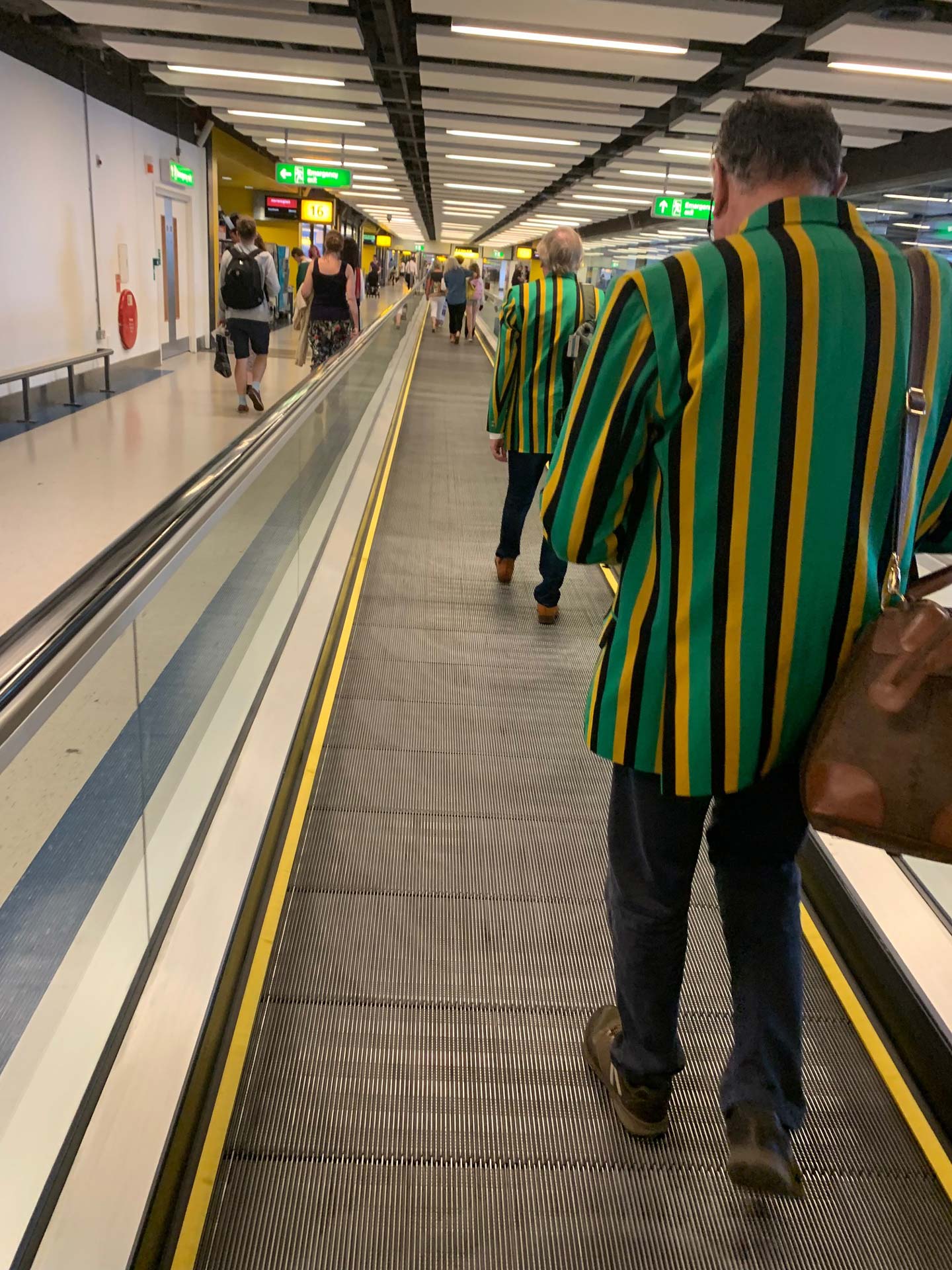 Arriving at Jersey Airport?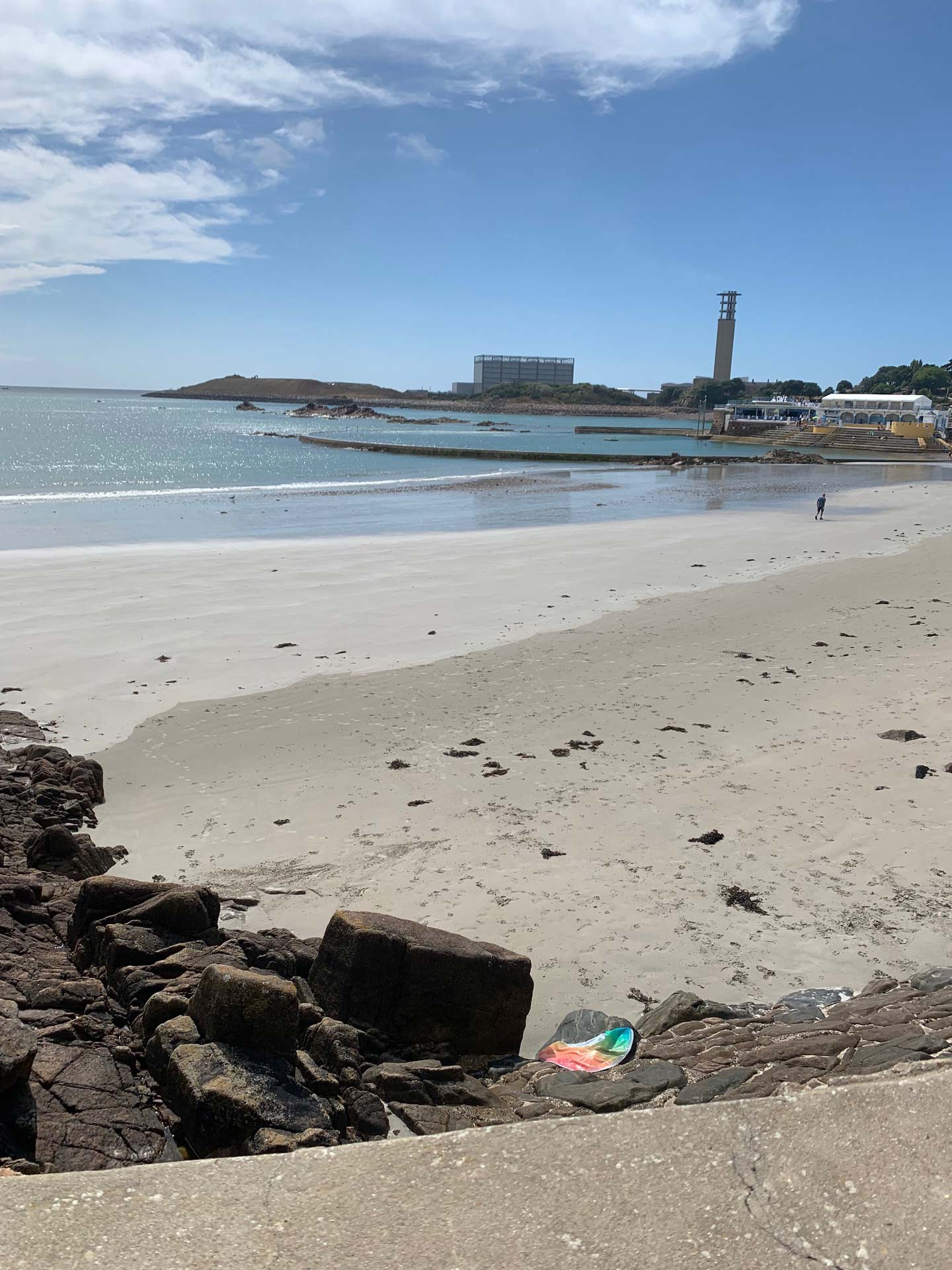 The beach opposite our hotel and enjoyed by the players each morning as they swam as a warm up for the game. A little like Red Rum.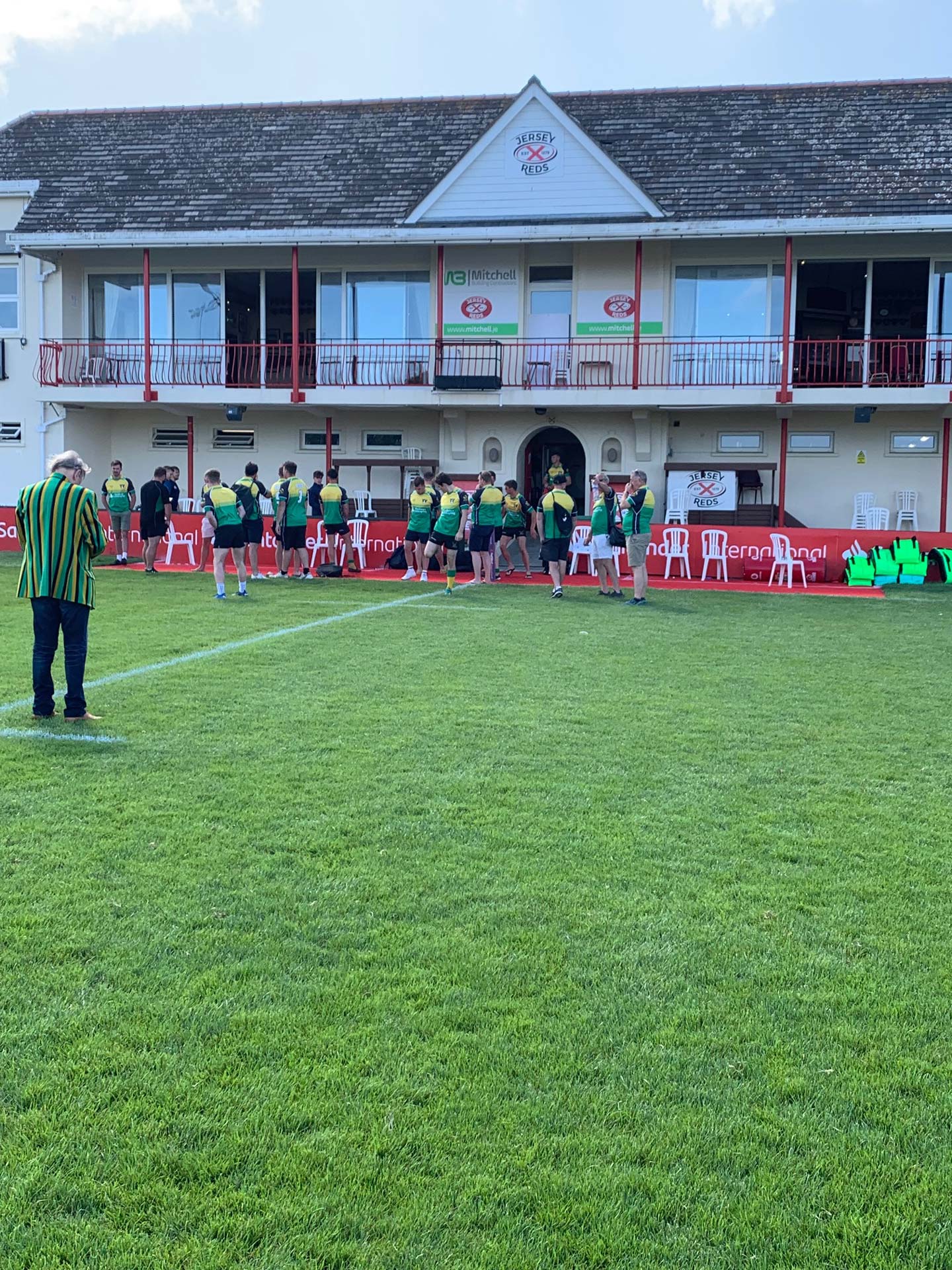 Eagles inspecting the Jersey Reds rugby pitch.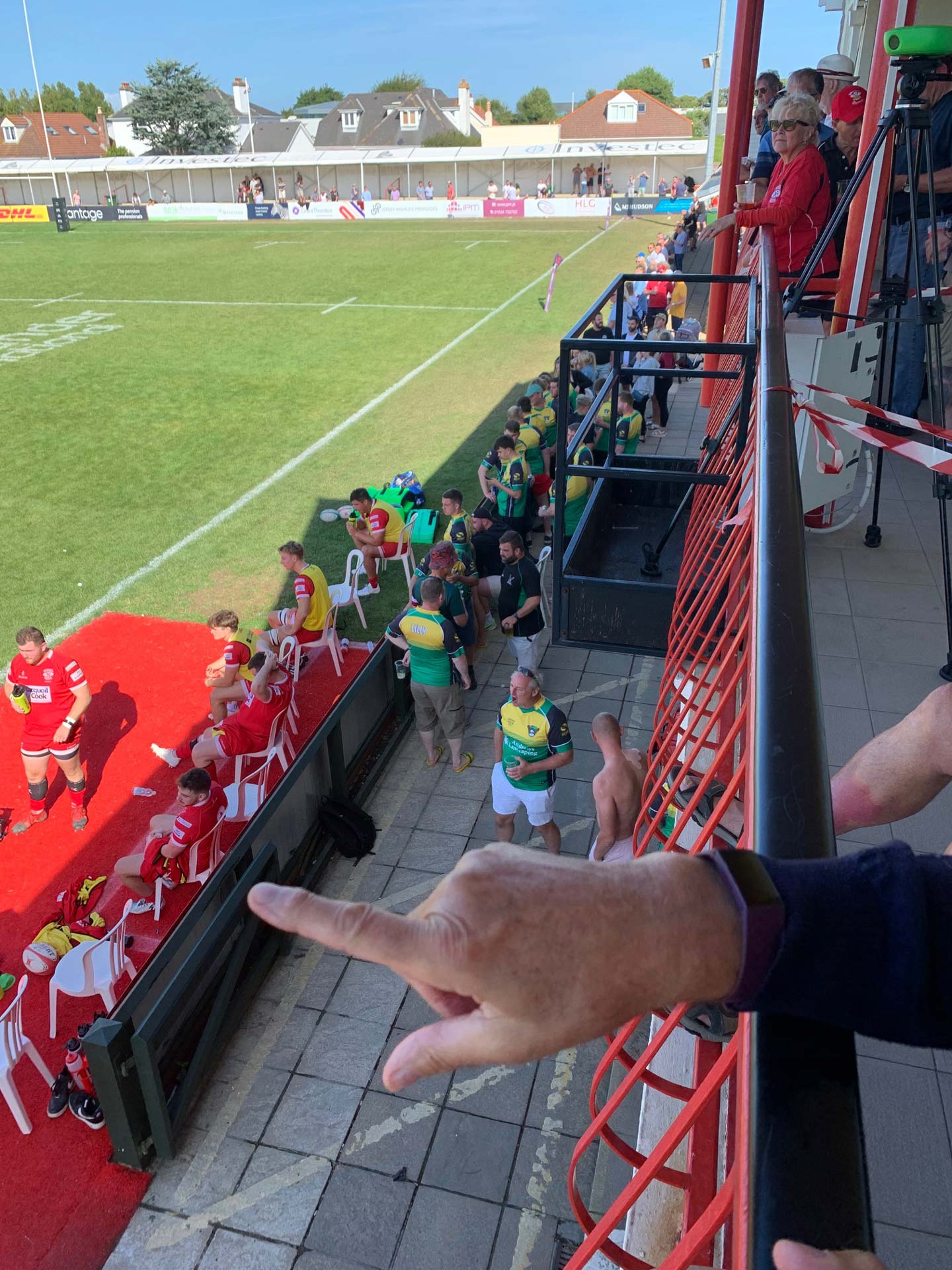 View from the Jersey Reds balcony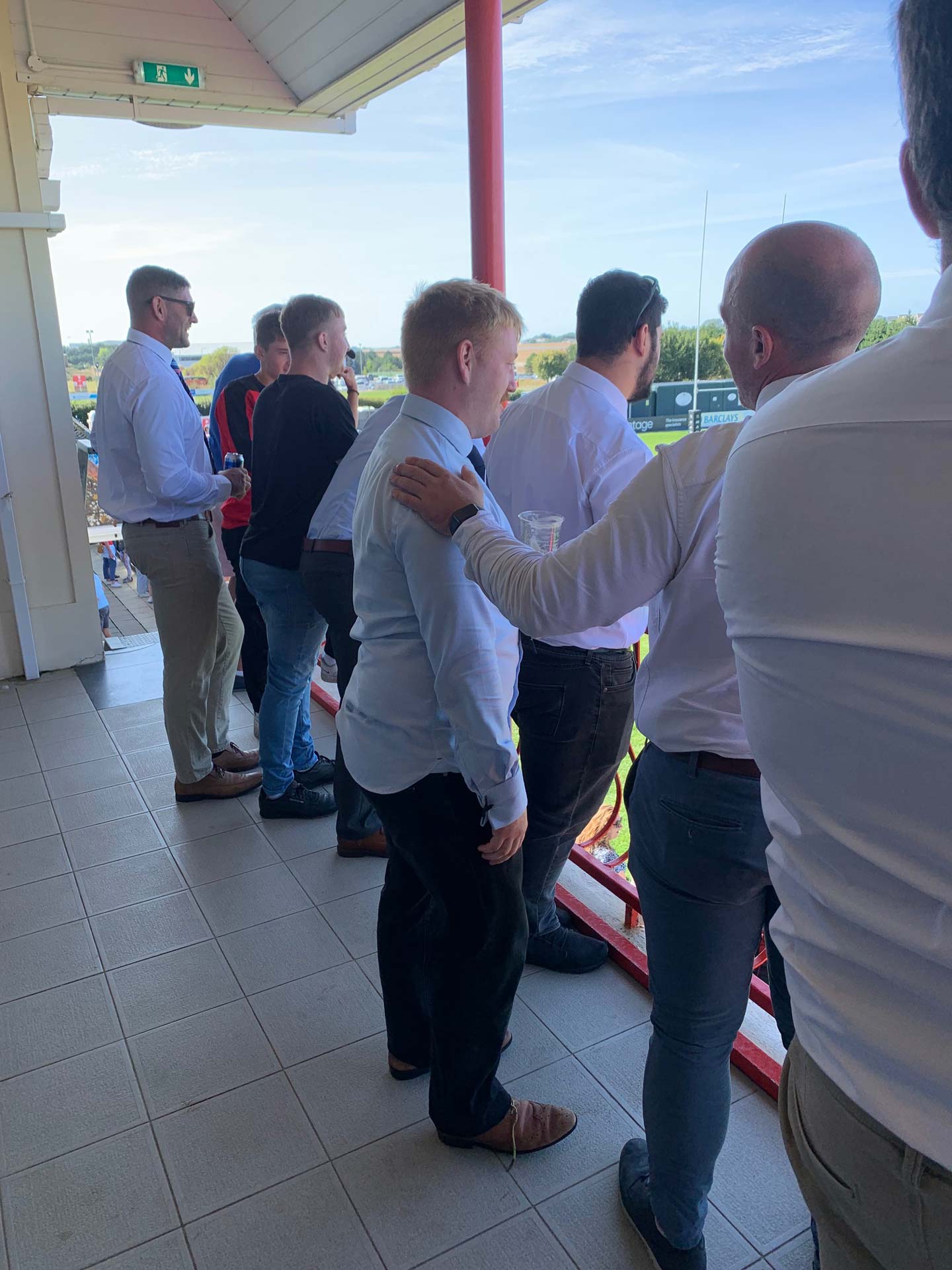 Enjoying a beer after the match with the opposition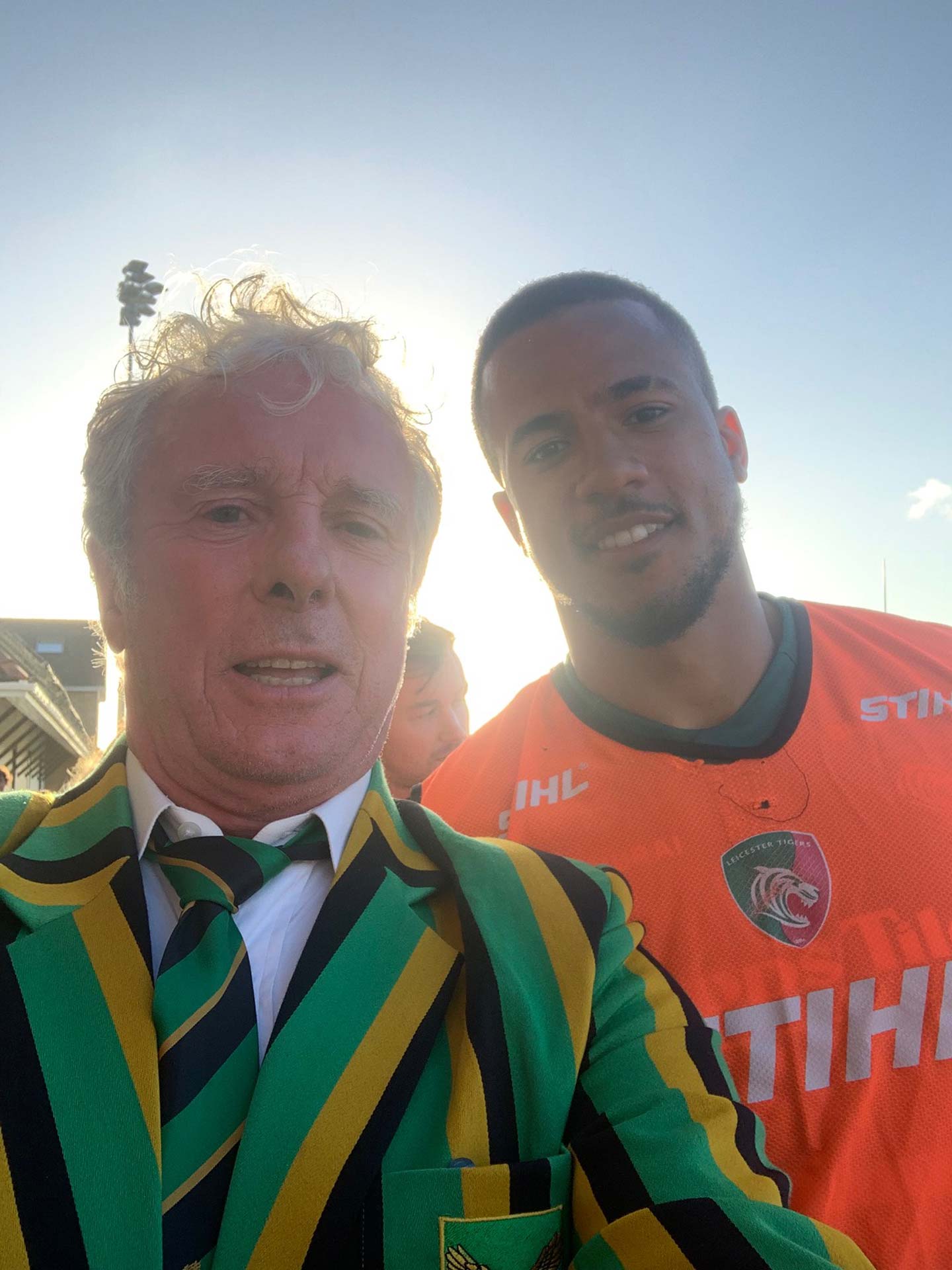 Graham Fawcett, ELRFC President, with Antony Watson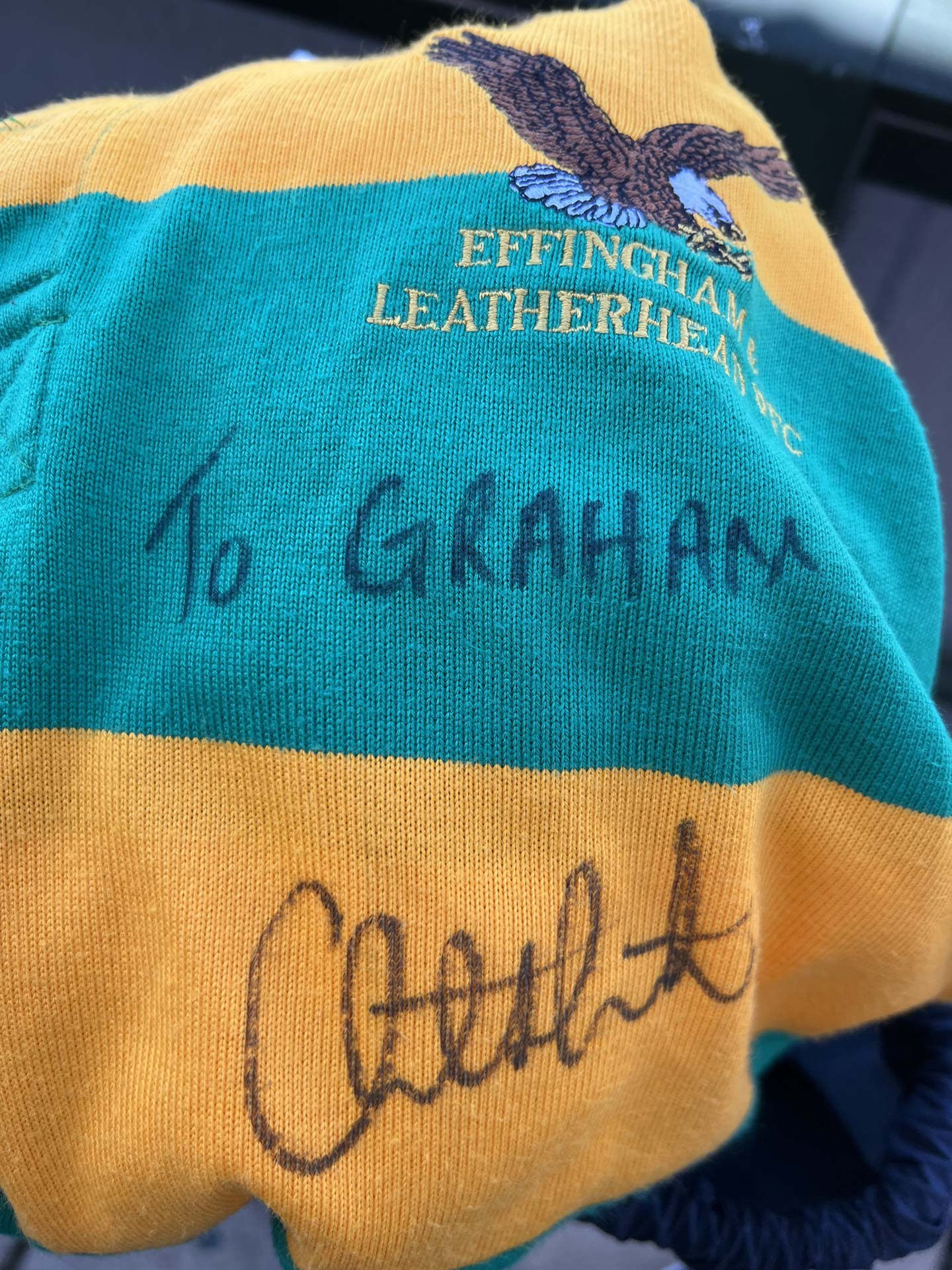 Antony Watson signing Graham Fawcett's Jersey!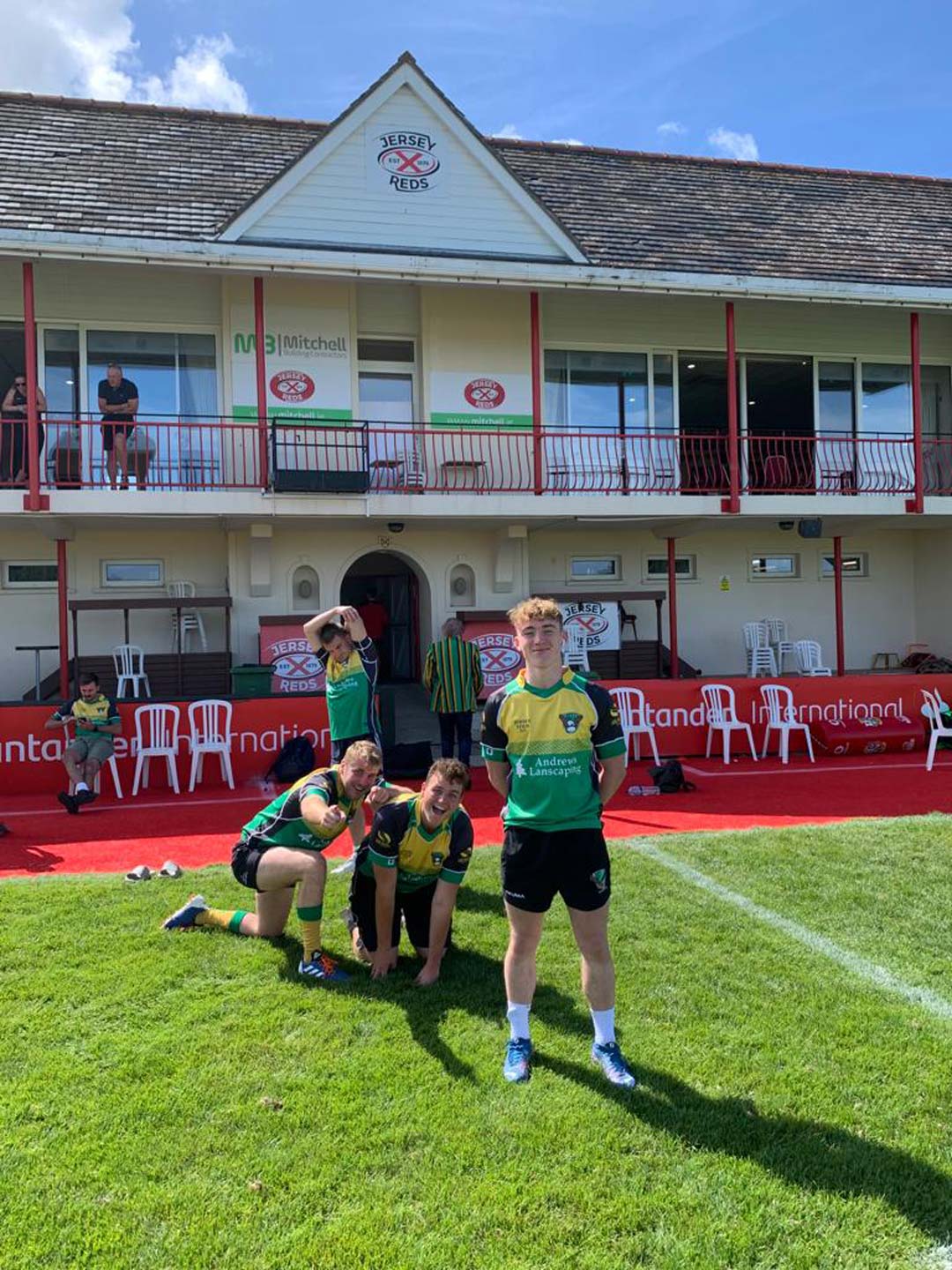 Our youngest player on tour , just 18.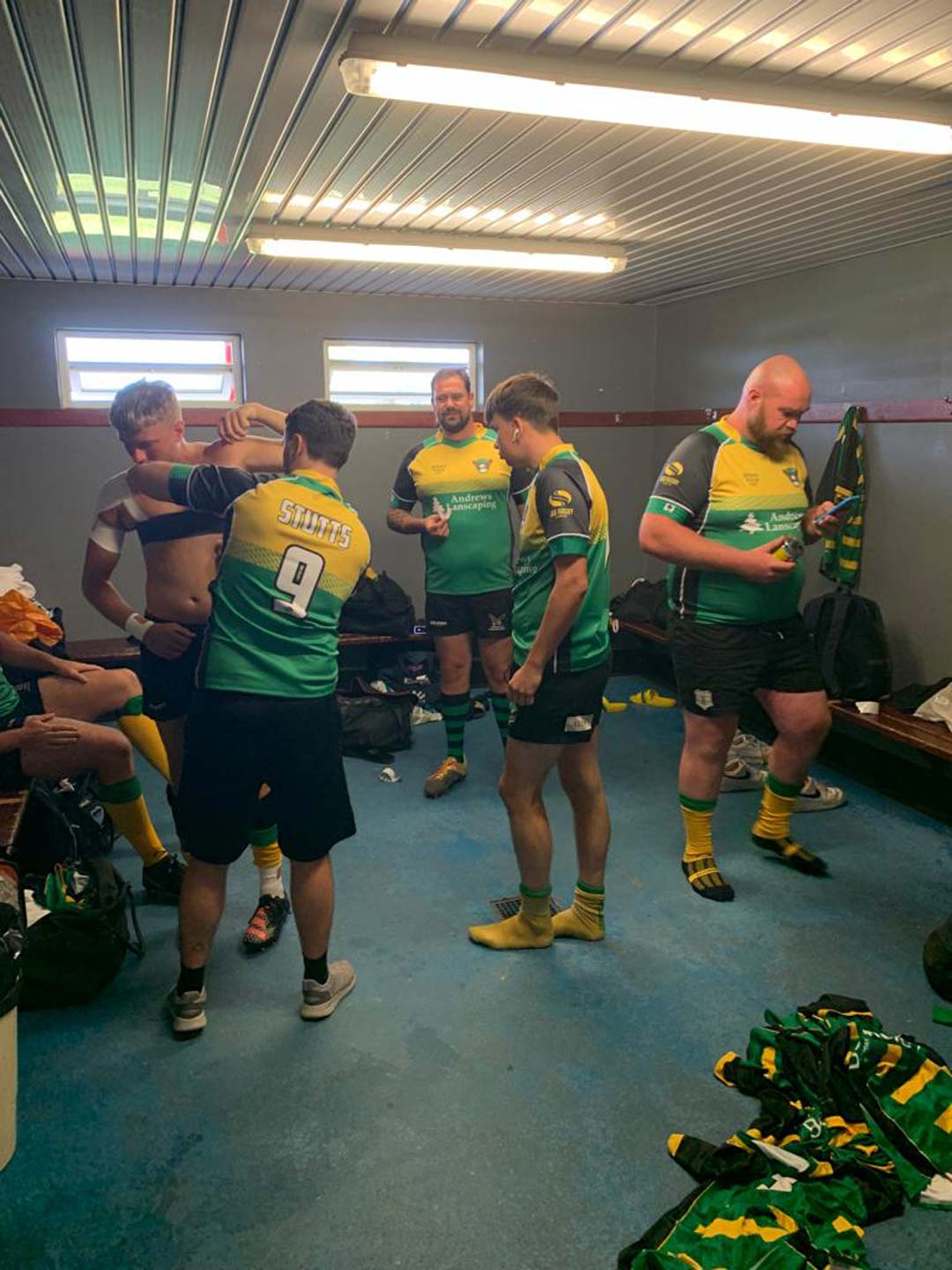 Changing where Leicester changed the evening before.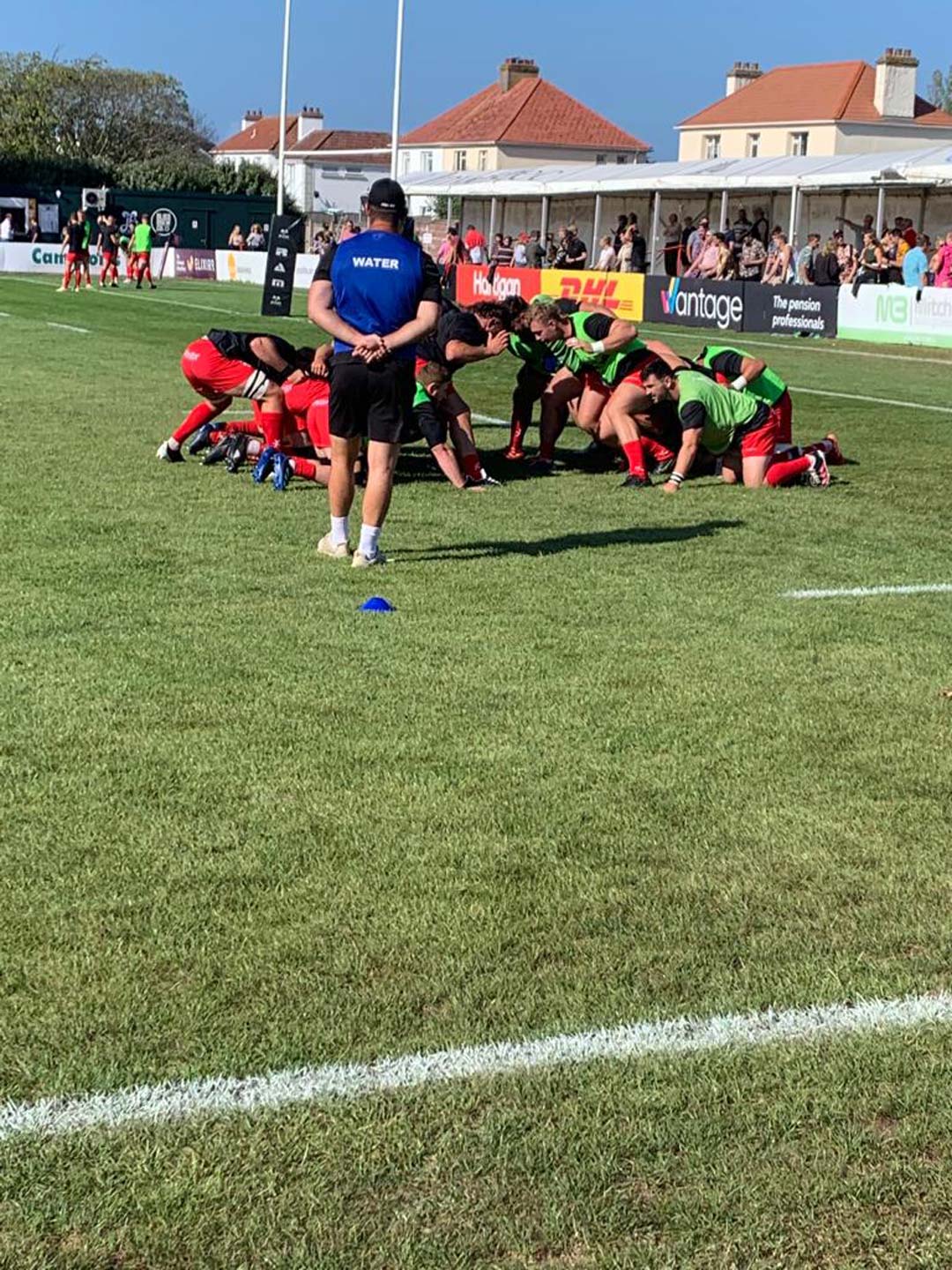 How Jersey Reds prepare for Leicester.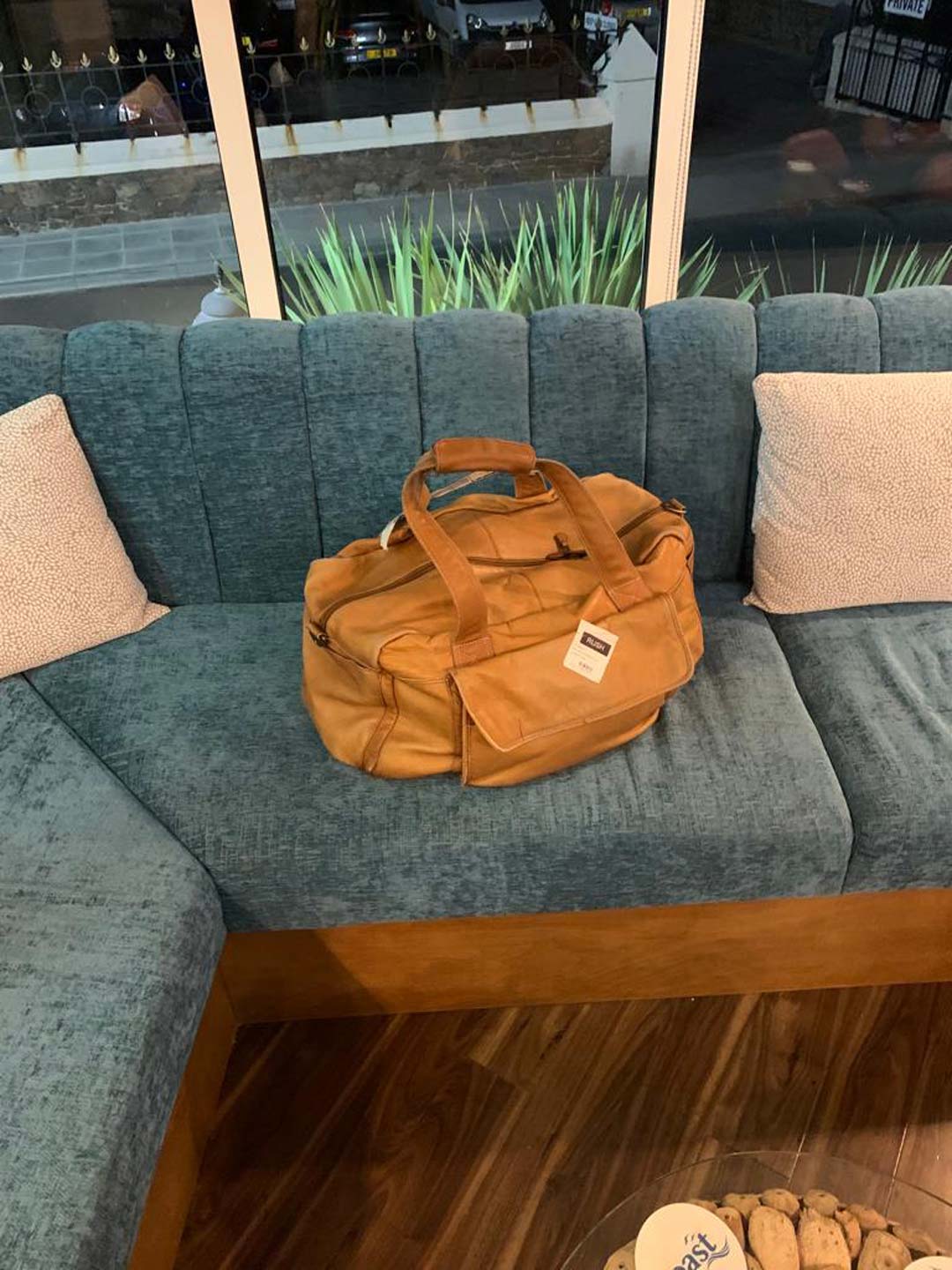 GF bag did not arrive until Saturday night ready to go home on Sunday morning, pants borrowed from Alex Derby.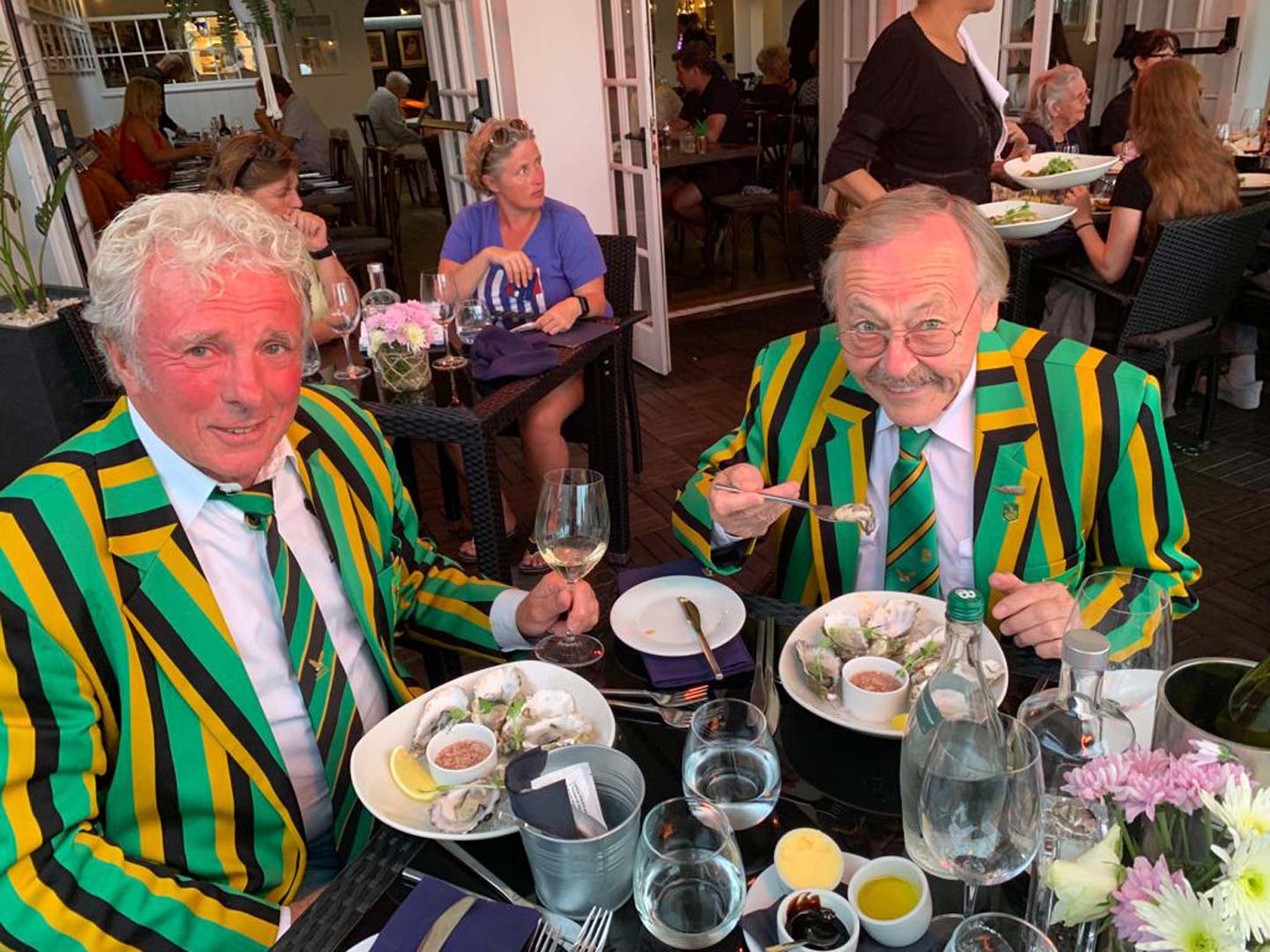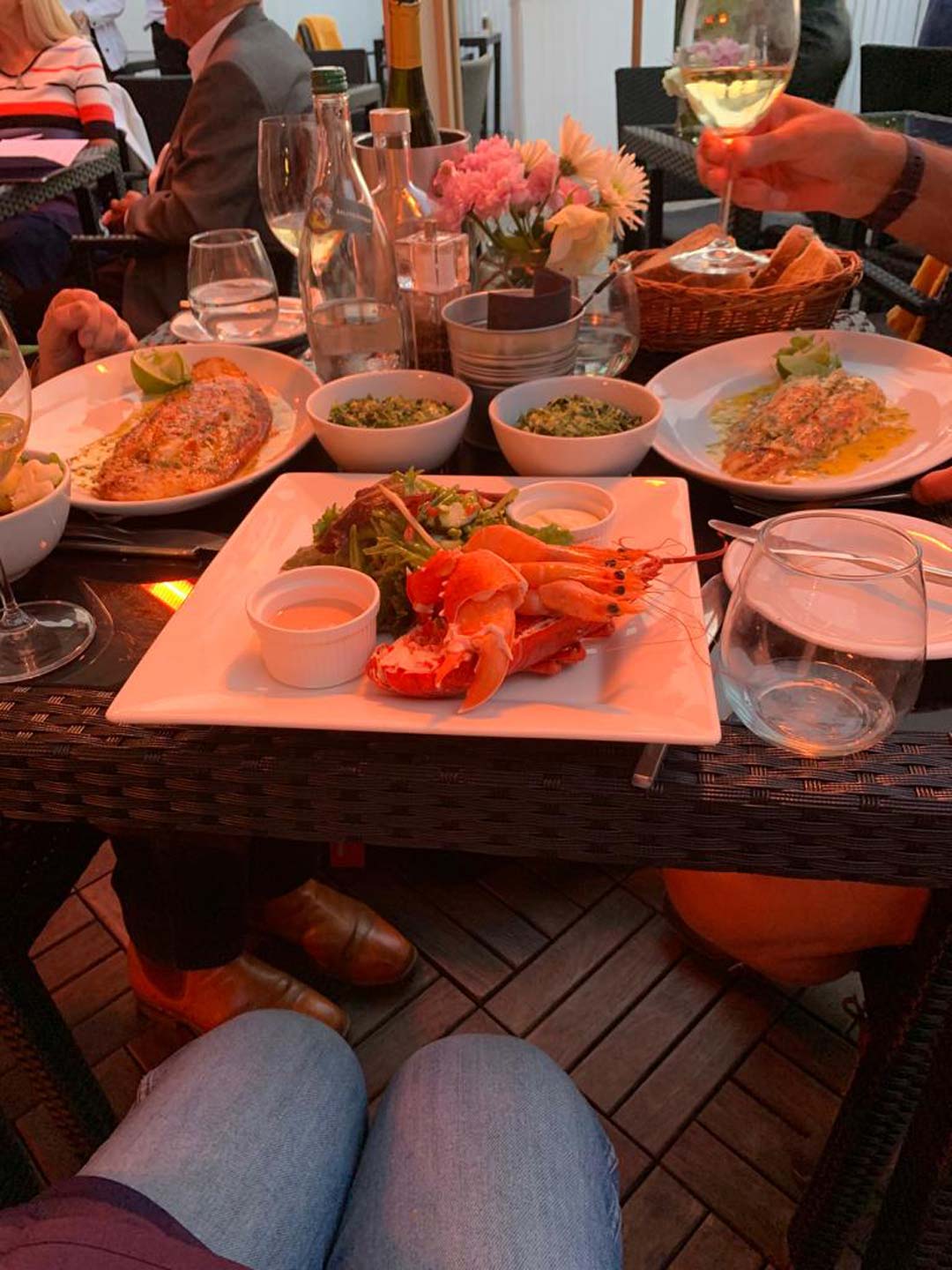 Nice standard of food in Jersey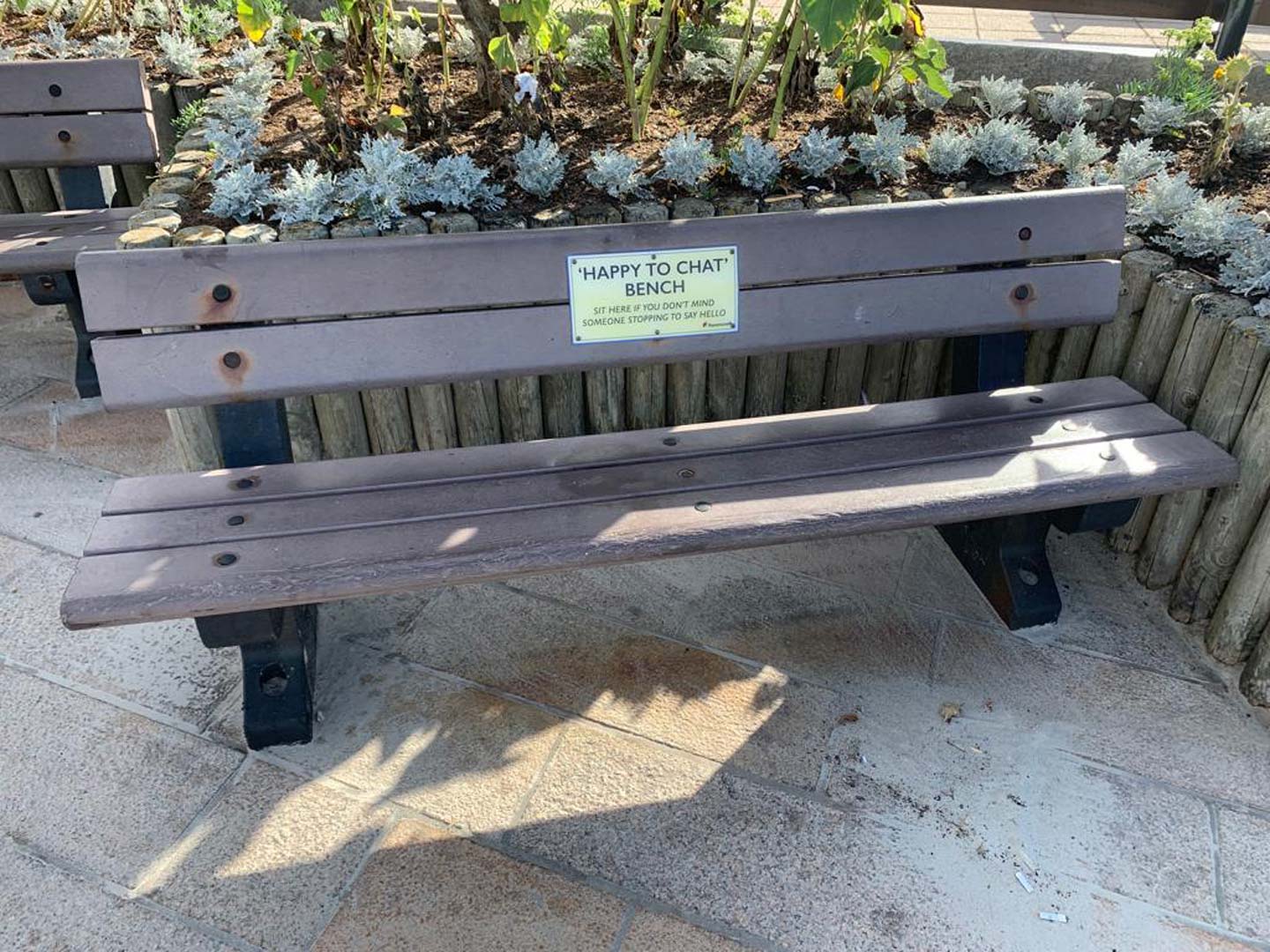 A bench representing the Jersey approach.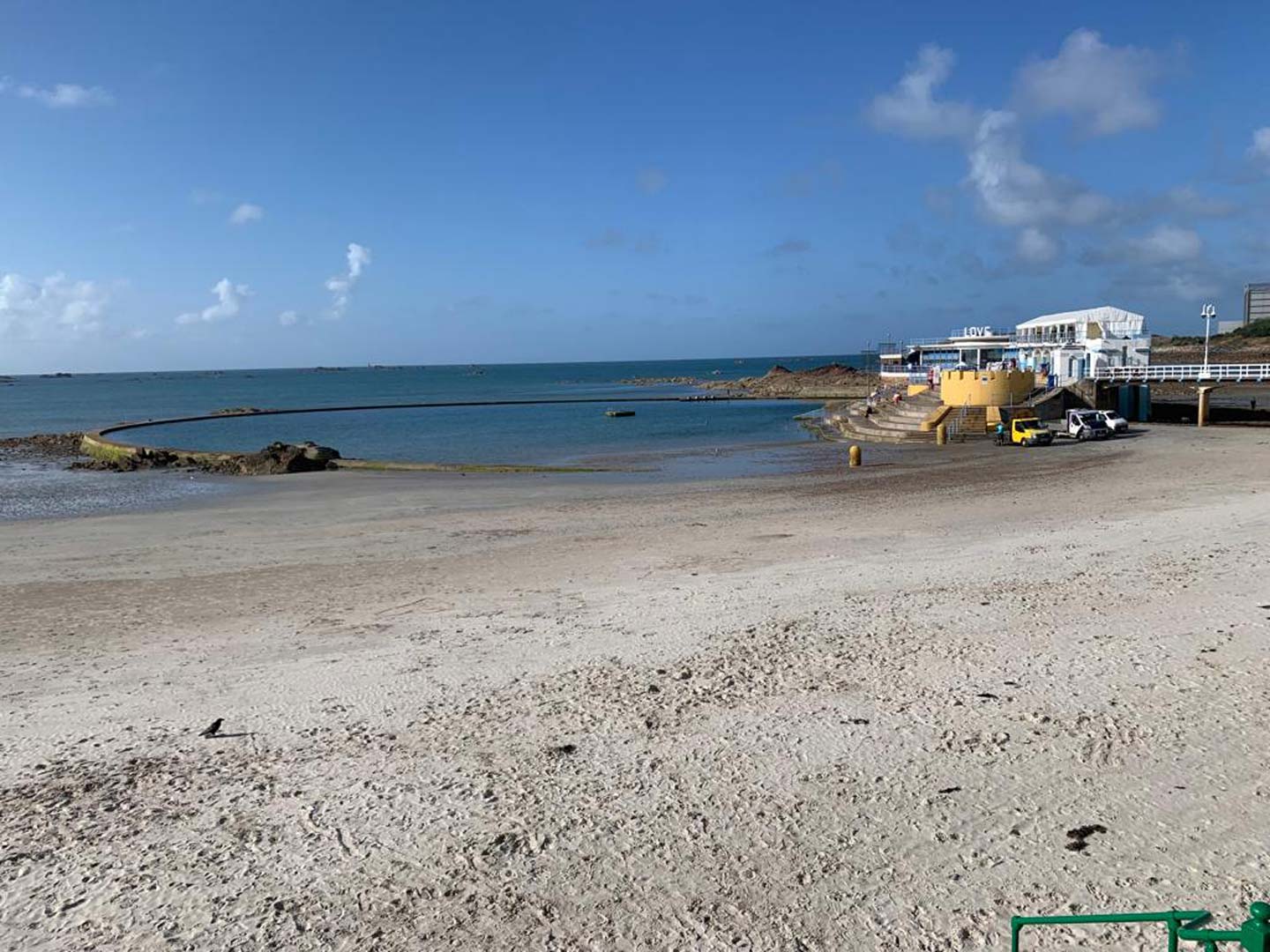 Jersey Sea Lido used every day.
Eagles on Tour Photo Gallery