EAGLES MINIS FESTIVAL 2020
Surrey u7s Tournament 29/03/20
Welcome to the Surrey u7s Rugby Tournament – 29/03/20
Effingham & Leatherhead RFC are hosting their annual Minis Rugby Festival on the 29th March 2020. Over 600 players involved across the U7.
In addition, we are expanding and improving the Tournament Hub, giving sponsors and attendees more interest and opportunity to engage. The food and catering is being boosted with involvement of professional catering leads; entertainment will be provided for the kids and non-players alike, and we are increasing our community engagement through the presence of local Scouting troops who will be there to assist.
Advertise in the 2020 Minis Festival and Surrey u7s Tournament Programme
If you would like to promote your business this spring, then support the 2020 Minis Festival and Surrey u7s Tournament at the same time. Advertising rates and contacts can be found via the link below along with more information about this years Tournament.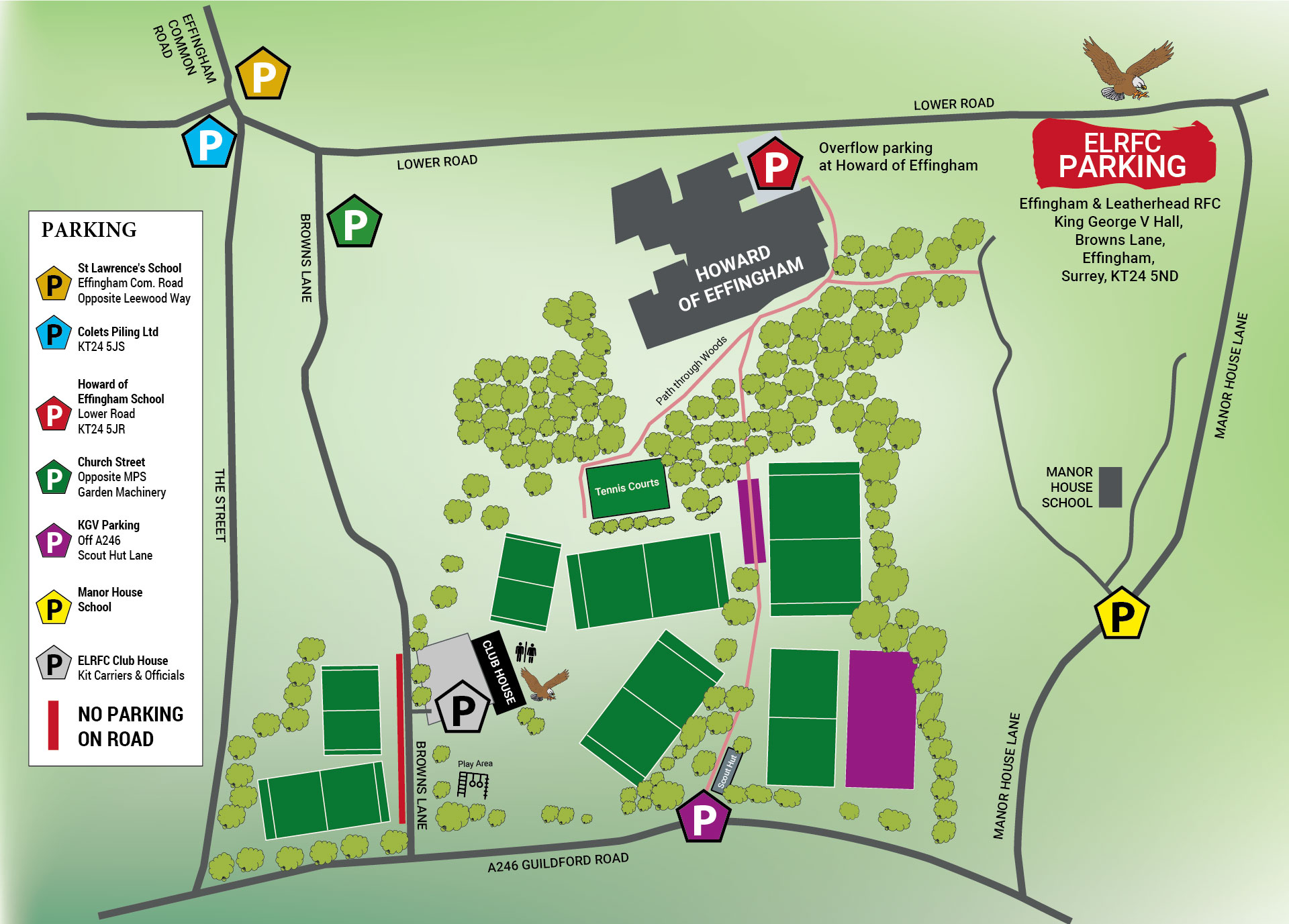 Along with Effingham and Leatherhead RFC the confirmed teams are as follows:-
U7 – BOUNCY CASTLE/SWEETS

Rota for the sweets/drinks/coffee stand (outside hall within picket fence) (2/3 per shift)
Rota for Bouncy Castle – Possibly Bucking Bronco (2 per shift?)
U8 – FOOD/BEVERAGES
Rota for food tent (numbers to be agreed with Lee Bradshaw)
U9 – FACILITIES
Rota for Loos – check Loos (porta & club house) – every 30 min ensure toilet paper and working
Rota for Bins – replace full bins (check every 30 min)
U10 – Co-ordination, SET-UP & TAKE-DOWN
Cover Bar Floor (Friday evening)
Assist Tent Setup, Flags, signage – morning
Assist Tent take down and clear up – afternoon
U11 – TRAFFIC/PARKING
Stewards to assists Scouts at each of the parking sites
Traffic marshals
Shuttle bus coordinator – ensure buses running/no blockage at drop off.
Age Group Match Co-ordination: Contact your age group representative above

In addition to group task above each age group will need volunteers to coordinate their age group games:
Pitch Marshals/Match coordinators – ensure teams are ready to start and refs are available
Control Tents – welcome visiting teams and hand out match schedule
Medal Presentations – make sure teams go to collect medals at end of last match
THE FESTIVAL LAYOUT. (NOT TO SCALE)