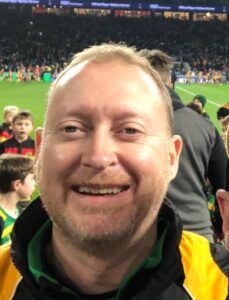 Past Teams

Eagles Minis U10, Eagles Minis U8, Eagles Minis U9
I got involved with ELRFC a few years ago when my son joined the U6s and I've been coaching ever since. I'm currently joint Head Coach for the U10s.
When I joined I found the club to be a friendly and welcoming place and I was happy to volunteer a bit more of my time as fixtures secretary for the minis section for a few years.
Then in 2020 I moved on from fixtures and joined the board as Treasurer."