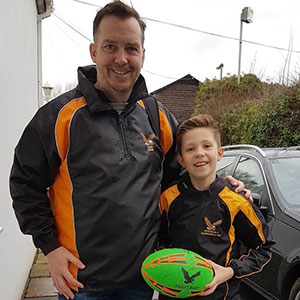 Like many of you, I started getting involved with the rugby club as the dad of an U6 and before I knew it, I found myself quickly getting roped into helping with the coaching on Sunday mornings at Browns Lane.
It's been great seeing the players develop from that chaotic "herding cats" stage through to where my age group is now which is U15's. Our age group is really lucky in that we have 7 or 8 "coaches" that have been together as a group from the early days and we have a great bunch of players to work with.
I joined the board just under a year ago and my main role is Juniors chairman but I am also looking at our retail / kit set up and sponsorship.