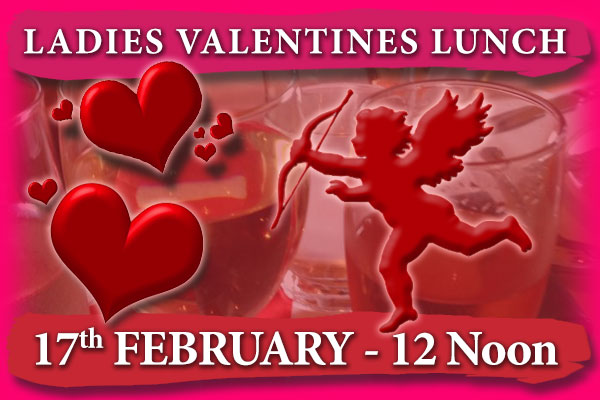 DATE: 17 February 2018
TIME: 12:00 FOR 12.30
PRICE: £18
LOCATION: CLUB HOUSE, BROWNS LANE
Gentlemen –
Have you forgotten Valentine's Night and can't now get a table?
Are you in trouble?
Eagles RFC can't get you out of Jail – but we could get you parolled.
Ladies – Has your unromantic man so far failed you? – you deserve a conciliatory Lunch.
For the last few years the feminine side of the club has enjoyed these generous events more and more – and we urge you not to miss out if you have done so hitherto.
Eagles Ladies Valentine Lunch – for all those ladies who deserve it. Either make your Man bring you or better still send you with some girlfriends. We don't mind, just make sure you join us.
It's on Saturday February 17th and is £18 per head to include a romantic meal, including some fizz and surprises for all the Ladies. We start at 12.00 Noon before our 1st Team league Fixture against Camberley.
Girls, don't let him leave things to chance, make him book up now before we sell out. Boys, remember our lunch could help you recover some cred so book now. Following last year's sensational event  places are going fast.
There will be a limit on numbers so please book early if you are able to come.  To help Steve Smith with catering preparation we need numbers by Wednesday, 14th Feb, so please don't delay.
Tim Howard
Lunch Coordinator