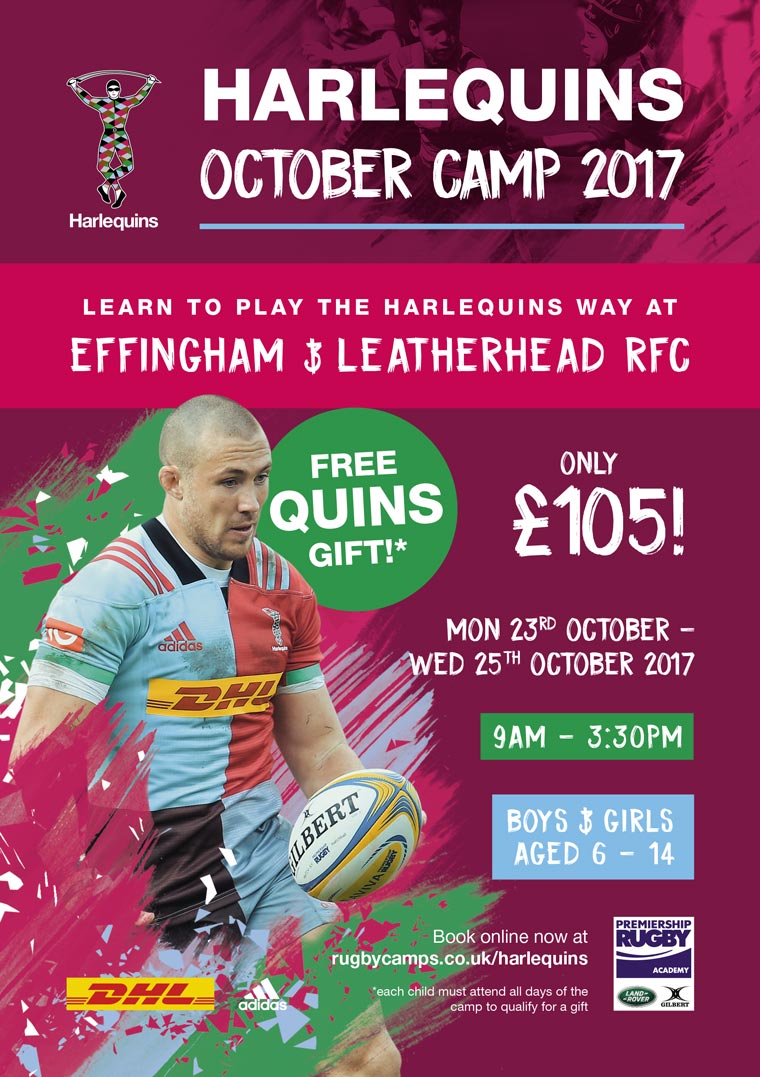 Places Still Available for Half-Term Harlequins Training Course at ELRFC 23-25 October
There are still some places remaining for the next Half Term training course at KGV to be held this half-term, Monday 23 to Wednesday 25 October.
Price for this 3 day course is £105 and includes training by the professional coaches from Quins, as well as discounts and ticketing opportunities for Quins.
The course is aimed at u7-u15 year groups and the more players who attend, the better the event and level of skills shared.
This is a great way to prepare and sharpen the skills ahead of the Big Game 10 curtain-raiser in December.
HOW TO BOOK
Book directly through the Premiership Rugby website here.