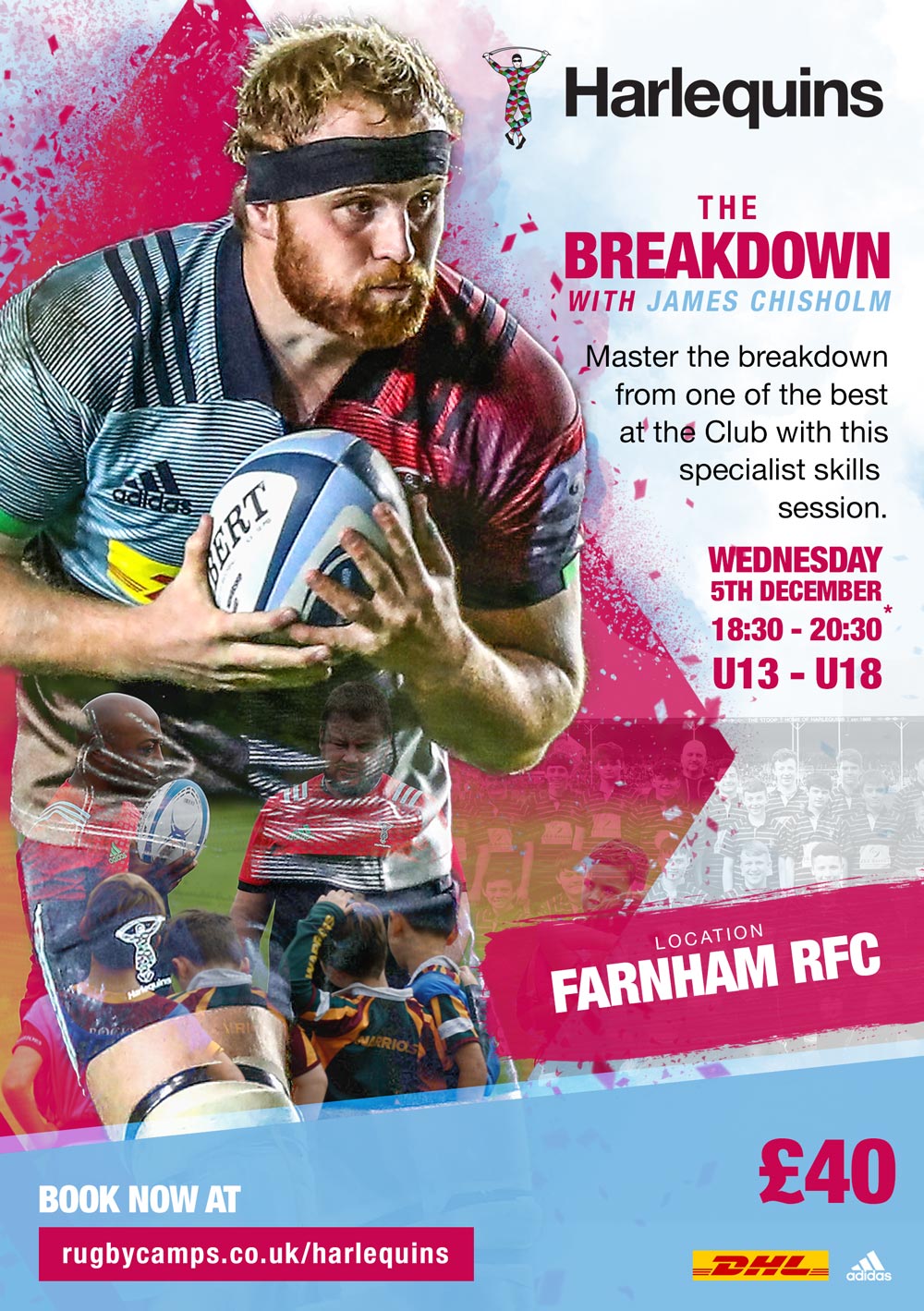 Date: 5th December 2018
Location: Farnham Rugby Club
Session time: 18:30 – 20:30
Ages: U13 – U18
Price: £40
''The Breakdown'' With James Chisholm
The Harlequins Community Department are pleased to announce a series of Masterclass coaching sessions which will culminate in the annual Harlequins International Masterclass, which takes place each year with over 10 international Harlequins players passing on their expertise and experience to the next generation. Each Masterclass session will focus on a different technical area and will be hosted at one of our Affiliate Rugby Clubs with one of our first team players, who themselves specialise in that area of the game.
The series kicks-off with "The Breakdown" with James Chisholm.
The session will look at the following key points:
How to create clean/quick ball
Defensive organisation around the breakdown
Contact area and tackle tech
Having come through the Harlequins Academy, James has made 63 appearances for Harlequins as well as representing England at U18 and U20 age group level, including winning the IRB World Junior Championship in 2014, followed by being named World Rugby Junior Player of the Year in 2015. James is also currently coaching Farnham RFC 1st XV.
Book your Rugby Camp
Any more information needed please contact
ku.oc.scniuq@dluog.boR