End of Season Party 08 May
Wonderful end to the season. Thank you all for your support, dedication and being on this journey as players, coaches and parents. Have a great summer, plenty of Rugby for all during the summer months.
Thanks to Lee and all the coaches for a great season!! Really appreciate your time and effort!!
I really appreciate the support you have given William. Life isn't always easy when you have an additional need but to see him thrive as eager to come to training and matches is absolutely brilliant. That's a testament to the coaches
Welcome to the End of Season Party
100s of members and their friends and family joined us for an end of season celebration of the 2021/22 Rugby season. With fine weather and our great community at ELRFC we celebrated in style, which included the classic Tug of War, excellent BBQ manned by the members, drinks flowing in The Eagles Nest Bar and our Recognition Awards including:
Minis Certificates and Medals,
GRADUATION Day for U11

Team of the Year: Eagles U12
Volunteers Recognition: Ed Habgood, Chris King and Andrew Hamilton

Kolkata Jungle Crows Charity
Members brought old kit, that no longer fits, with them on the day so that ELRFC can it send onto to Kolkata Jungle Crows
Thank you members for your kind donations.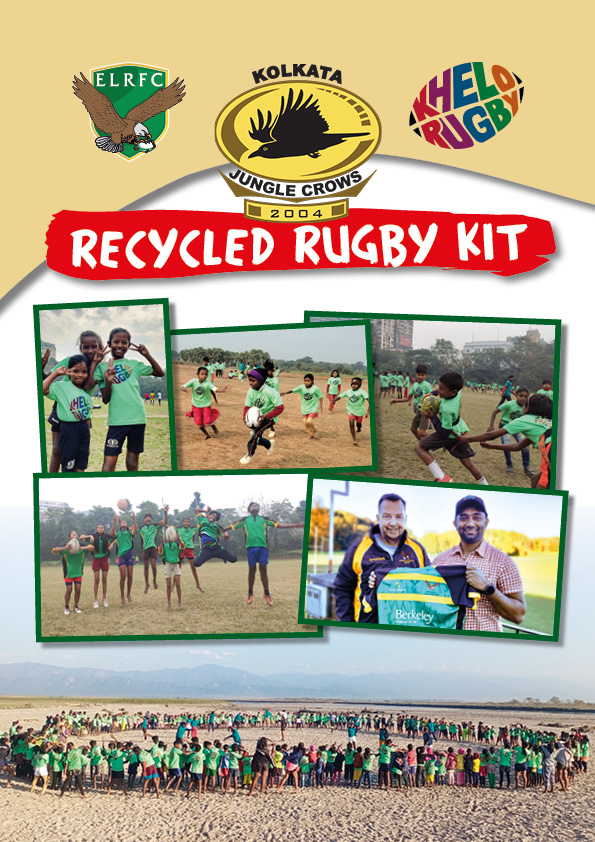 Key Contacts:
TOUCH RUGBY CO-ORDINATOR –
LEE WAYLAND 07720 401492 314915
FIRST AID CO-ORDINATOR –
PAULO COUTO 07899 756673
SAFE-GUARDING COORDINATOR –
ED HABGOOD 07484 830577
Party Schedule
2.00pm – Event starts, bar is open!
2.30pm – Club awards, certificates, trophies and U11 graduation
3.00pm – Free BBQ / Hogroast.
3.00pm – Touch tournament starts
3.30pm – Tug O' War starts
4.00pm – Touch rugby final
Bar remains open…
TOUCH RUGBY TOURNAMENT
to included the following age group teams; U6, U7/U8, U9, U10, U11, U12, U13, and U14. The teams where organised into players from 14 years and above, Boys, Girls, the Seniors, Mums and Dads…
Get your boots on.
Join us every Wednesday evening at 7.30pm for Touch Rugby at KGV
Touch Rugby Tournament
A knockout Competition between the age groups.
The basics
6 players on each team.
The attacking side has 6 chances to score before the ball is turned over to the defensive team.
The attacking side must pass the ball backwards and scores by placing the ball over the try line.
To stop the attacking side, a defender has to touch the player with the ball. Once a touch has been made, the attacking team performs a 'roll ball' (placing the ball between their legs) and the entire defence must retreat 5m.
After 6 touches, or if the attacking team drops the ball at any point, the ball is turned over to the other team.