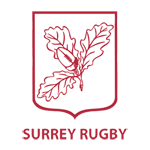 Dorking 9 – 23 Eagles 23
GOLDEN Eagles climaxed a remarkable campaign as they swooped to a first Surrey Cup triumph and with it a famous double. Nick Gardiner's all-conquering heroes, already London Division 3 SW champions, proved more than a match for their second division neighbours at a raucous Sutton & Epsom ground. The Effingham skipper, ecstatic after Sunday's victory, admitted: it's fantastic, I can't really put it into words. It's brilliant for the club and another accolade we richly deserved. As expected it proved a bruising and tight battle among the forwards.
Gardiner revealed: "It was very hard up front. They were very physical, very tough but luckily we nullified that and once we got the ball out to the backs we looked dangerous".
Most threatening of all was Effingham fly-half John Firkin ñ sporting a jazzy yellow and green hairstyle for the occasion – whose kicking, from hand and turf, was exceptional. The architect of much of his sideís best moments, he booted 13 points and played a pivotal role in full-back James Gardnerís first-half try. Firkin explained: ìThe magic boots went in the bin last week, so I did my hair instead. I think it was a Sutton & Epsom family who put a bit of green on it for me to add the finishing touches, so that was good. ìI had a good platform in front of me. The forwards played superbly today and when you have that, if you dont perform, then you have to look at yourself. Player-coach Steve Murphy, who again proved a driving force with Brian Perry at flanker, added: ìJohn had an excellent game  we couldnít have asked any more of him.
ìI think he had the nervous jitters last week. He gets worried when his parents are watching but today he had his kicking boots on and everything went beautifully for him. Disappointed Dorking skipper Simon Arnett was gracious in defeat and felt his players could at least reflect on a fine season. He said: We didnít get the control of the game we normally get. Effingham appeared to have done their homework pretty well. They stole a lot of our lineout ball that has been our bread and butter ball all season and we lacked a certain amount of discipline. We gave too many penalties away and they had a good kicker and that helped them gain the initiative.
They got the rub of the green but there are no complaints. They are a good side and will do well next year.î The only time Dorking had the ascendancy was in the opening 10 minutes as Eaglesí indiscipline led to a series of penalties. Stand-off Aled Duggan, put in the shade during the afternoon by his opposite number, missed with his first attempt after Effingham strayed offside but converted his next, awarded for a similar offence, to give Dorking the lead. Firkin replied with his opening attempt, after Dorking killed the ball, to square it from the Eaglesí first venture into their opponents territory.
© Copyright 1998 Surrey Advertiser Ltd. All rights reserved.