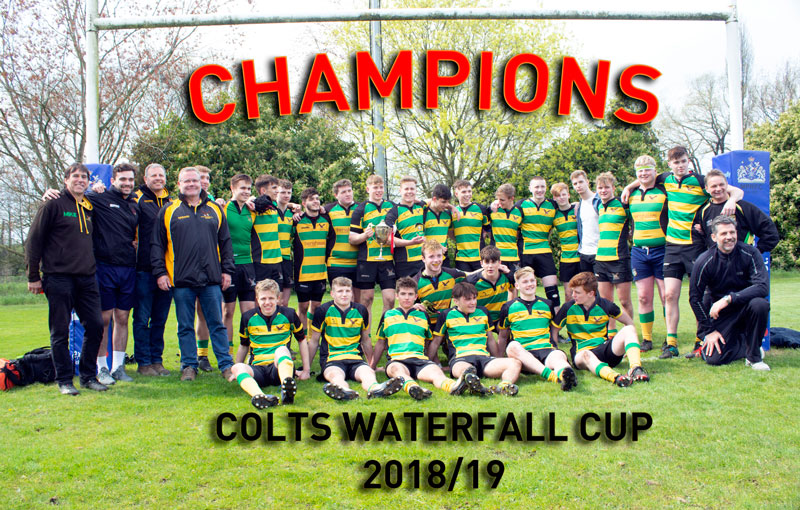 Eagles Colts

   24 – 22   

Reeds RFC
April 14th 2019
Imber Court, Esher
Effingham Colts won the Surrey Presidents Cup on Sunday 14th with a game worthy of the final with closely match teams
Eagles took an early lead running in 2 well worked trys, However, we appeared to ease off the pressure conceding ground and letting Reeds use their effective rolling maul to score a try. Which they then followed up with a second try after a good free flowing move.
Half time score 10-10
The boys were not happy with the score at halftime and went back out with more intensity and with the build up of pressure scored a converted try taking it to 17-10. Reeds came back again to score their 3rd try – 17-15.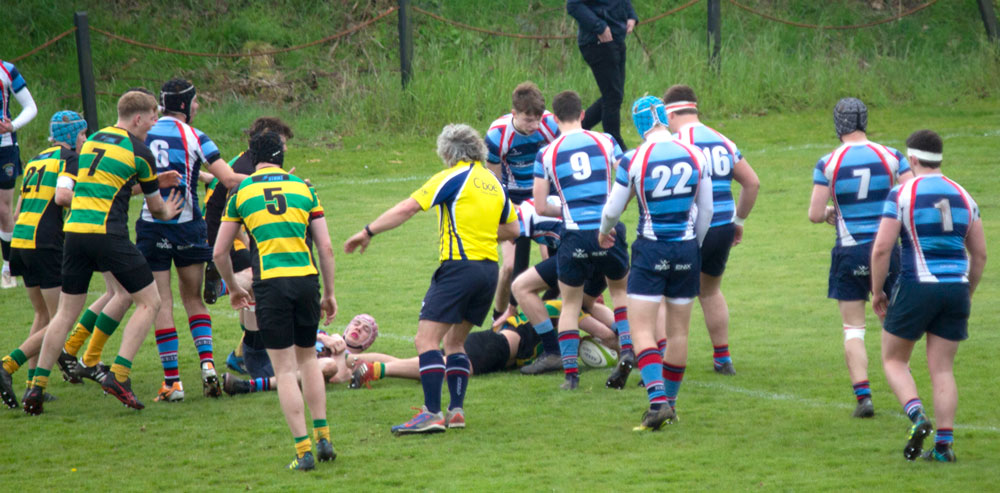 Despite a few errors, a searing break up the middle put us in a great attacking position and after some dazzling foot work we ran in our 4th try which was then crucially converted taking it to 24-15
With a 9 point advantage and with 8 minutes to play, the clock wound down very slowly for all those watching. Reeds did finally find their way over the line again from their rolling maul but it was the final play of the game.
Victory was ours and the celebrations began..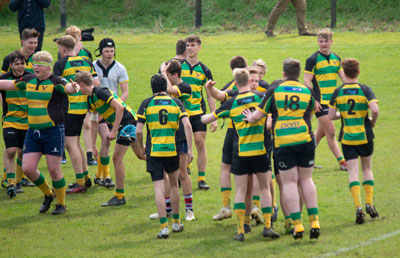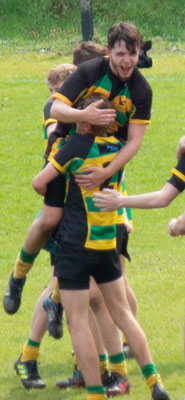 A fantastic performance all round with Tom Marvin winning man of the match for a truly dynamic display.
In true rugby style, the trophy was broken within about 5 minutes!!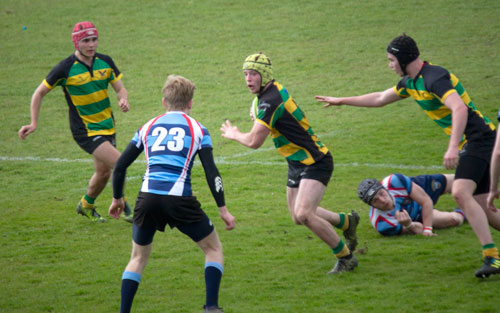 Match Day Squad
1 Oli George, 2 Will Barnaville, 3 Ted Tacon, 4 James Rennison, 5 Charlie Conroy, 6 Max Tait, 7 George Stuttard, 8 Harry Miles (Captain)
15 Alfie Waller, 14 Finn Turner, 13 Sam Wilcox, 12 Tom Marvin, 11 Michael Shields, 10 Henry Graves, 9 Joe Graves
"Game Changers"
16 Alex Potter, 17 Alex Smith, 18 Jack lemmer, 19 Chris Ballard, 20 Louis Kassapian, 21 Joe Poplett, 22 Jake Hall